5 products in this product line
Pen injectors

New generation of Pen Injectors

Discover our large range of self-injector pens such as reusable and disposable injection pens customizable for use in diabetes treatment and other therapies.
Our innovative products platform are available in standard Solteam design or can be customized to your specific requirements.
As a reliable partner, we design and develop solutions for small batch to high-volume production.
Areas of care :
Osteoporosis
Diabetes- Insulin
Diabete - GLP1
Oncology
Rheumatoid arthritis
Endocrinology, fertility
Growth Hormone Deficiency...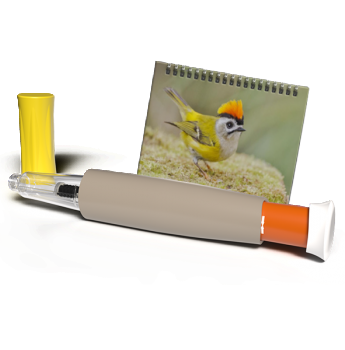 Reassuring and easy to set-up Dose display
Compability with all major needles brands
Dual rotation dose knob - USA Patented design
Specific click sound when dialing up and down
Low force spring assisted press button
Continuous click sound during delivery
Needle attachement and removal : Manual
Cartridge : 1.5 to 3ml - ISO 11608-3
Dose increments : Customizable, from 1 to 60
Delivered dose specs : Customizable, from 1.0 IU (0.01ml) to 100 IU (1ml)